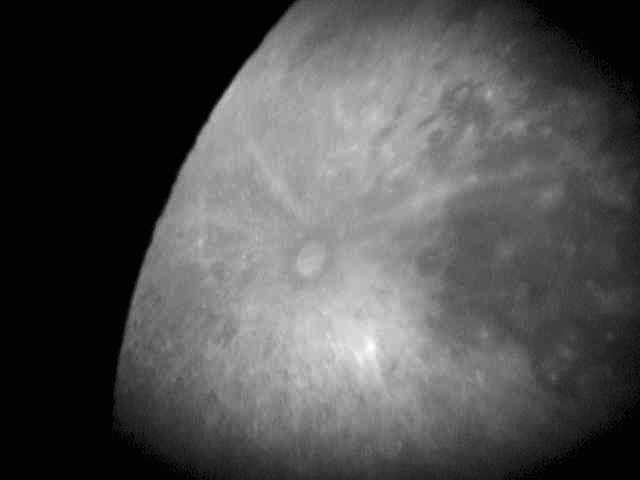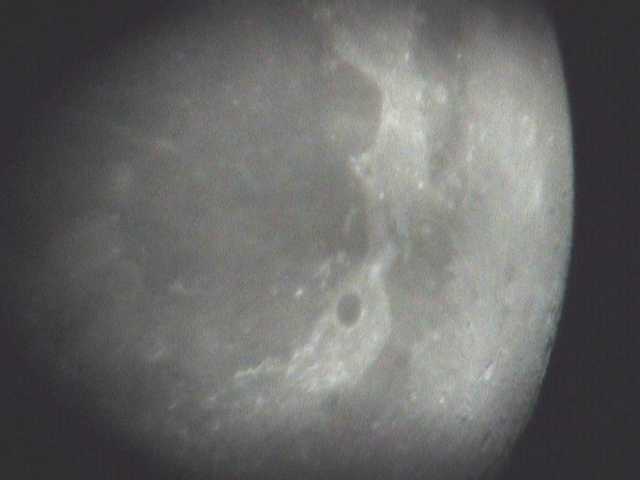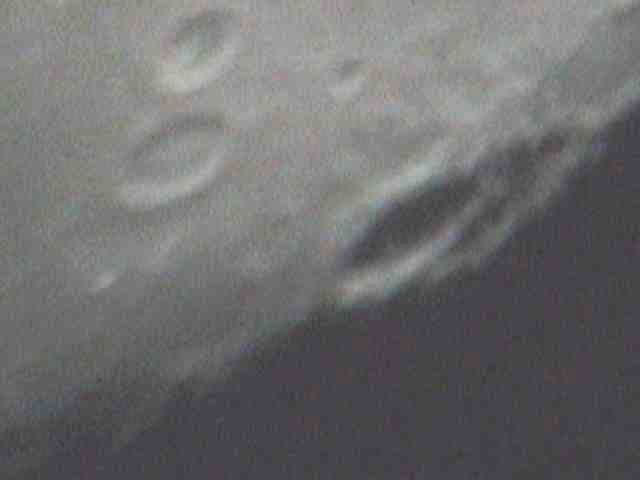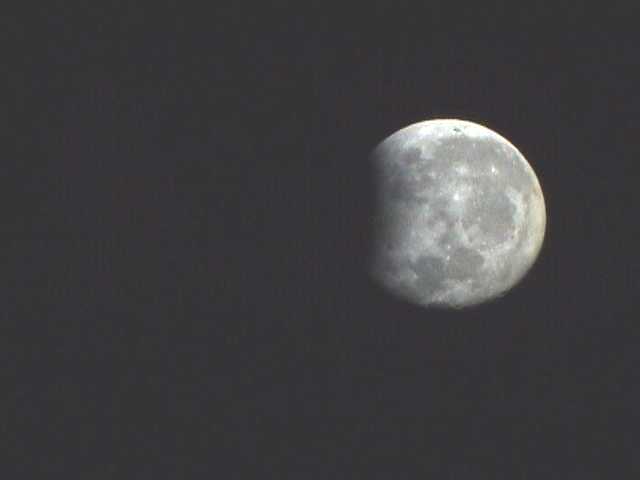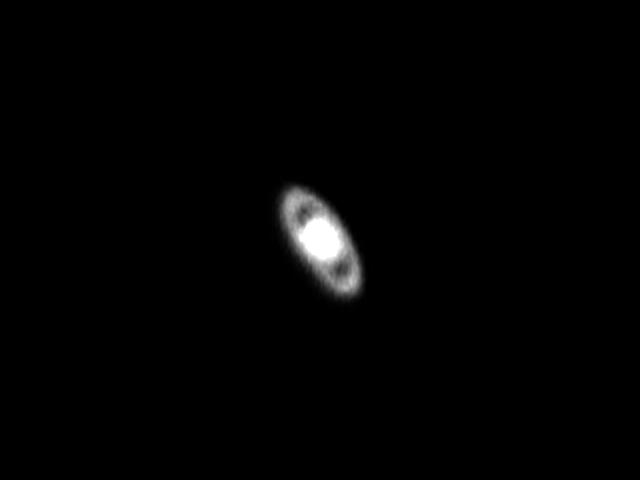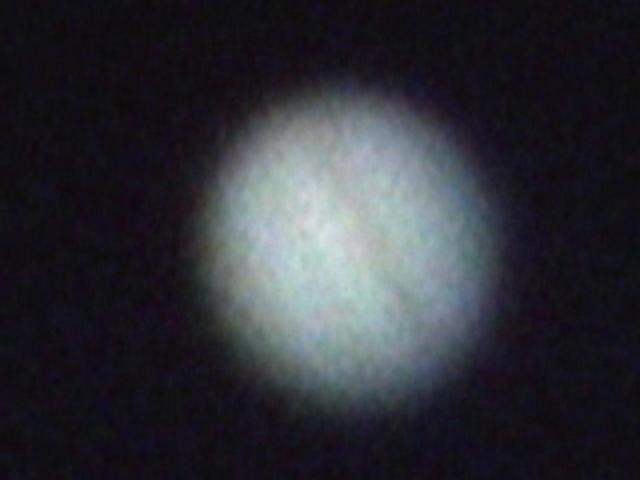 Crater Tycho
Mare Imbrium with the crater Plato
The crater Endymion (with the dark bottom) and the craters Atlas and Hercules.
Almost full moon. The black spot to the left is due to the obstruction of the second mirror of the telescope, prominent at small zoom.
The east section of the Moon. In the center is Oceanus, where the small black area slightly off-centered is the crater Grimaldi (the darkest crater on the Moon).
Saturn
Jupiter
Amateur Astronomy
Planet and Lunar Images
The images are my first attempt in astrovideo, captured on the 16.09.00.
The moon images are single capture while the Saturn and Jupiter ones are 4 - 8 images stacked using the freeware software AstroStack
(The reason for not stacking more images is the lack of a video-frame grabber card and software.)